Use The Map Below To Explore Portland's Neighborhoods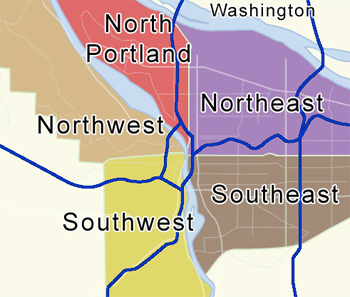 In what part of town do you want to live?
That is the easiest way to start your search for your dream home! Unlike most metropolitan areas that experience urban sprawl Portland is a series of well established, distinct neighborhoods, each with it's own unique vibe! Because Portland is laid out in a grid divided east/west by the Willamette River and north/south by Burnside Rd. The neighborhoods are grouped by SE, SW, NW, NE,and N Portland.
---
'Nuff Said!


---